Taby
Top 3 things teens spend on that could be substituted
Teenagers these days face a myriad of choices. Food, drinks, hobbies - there are countless of things teenagers want to buy and they are too hard to resist. We consolidated the top 3 expenditures by teenagers and their cheaper alternatives that are equally as good and can save them more than $100 a year!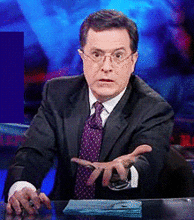 1. Bubble Tea
The most common "pleasure drink" that teenagers spend on is none other than bubble tea! With a wide range of choices, teenagers can't resist their temptation towards that sweet treat. Bubble tea has become that fun and affordable energy drink for Singaporean teens. But we all know the high amounts of calories and sugar each cup of bubble tea has, and how increasingly expensive it is. Below are some healthier and cheaper alternatives that are friendlier on your wallet:
Teh Ping (Singaporean slang for Iced Milk Tea): Costs $1-$2
Fruit juice at hawker centres: Costs $1.50-$3
Soy Milk drink: Costs $1-$2
Fun Fact - Did you know that the drink below is called Michael Jackson? Made of soy milk mixed with grass jelly, it is named after Michael Jackson's well-known track, "Black or white".
2. Expensive cafe or restaurant food


The Foodies reading this will understand the never ending list of "Food places to visit" which are often not budget-friendly due to their popularity. It is alright to splurge once in a while to treat yourself, but you shouldn't be spending on high-end food everyday. Giving yourself a break from these high-end food might also let you experience the cheap goodness of our local hawker food, which can't be found anywhere else in the world! These are some of yummy hawker treats Singaporeans love:
Prawn noodles: Costs $2.50-$5
Chicken Rice: Costs $2.50-$5
Bar Chor Mee (Minced meat noodles): Costs $2.50-$5
3. Gaming credits
Gaming is a hobby that most teenagers have, be it mobile games, computer games or console games. Some teenagers get so involved in games that they start spending on credits or in-game purchases to upgrade their tools or avatars. While spending a little on games is okay, be sure to limit your spending as some teenagers might unintentionally spend a fortune (especially if your parents' credit card is linked to those accounts). It is always good to get your parents' permission before using their cards to purchase gaming credits, and you should make sure you remove the cards after purchase so that you do not accidentally buy more!
The substitutes to these paid gaming credits are of course free games! There are tons of free games out there, where you do not necessarily have to pay anything. The biggest trending game Among Us is also free-to-play, unless you spend on buying accessories which are definitely unnecessary for the game.
If you are a teenager who has been spending on these above mentioned things frequently, hope this post inspired you to buy the cheaper alternatives instead. If your wallet gets thinner, the sus is you! Cutting down on spending is not easy especially with peer pressure and temptations all around you. But the first step to building better money habits is to curb your temptations. Try out Taby's Needs vs Wants classification feature to help you track your spending.
Taby is available on App Store & Google Play Store! Check us out if you are interested building better money habits and tracking your savings!
PS: This is not a sponsored post. The above content and recommendations are solely the opinions of the author.